Back At It Again
Back today on another glorious Friday with the third installment to my blog. This week I'm talking to you lovely guys and gals about marketing and WTF it's all about!
WTF is Marketing?
I've thought about this a lot over the last couple of months. I've researched online, looked at definitions and listened to industry leaders explaining what marketing is. Everything I came across has been just a load of over-complicated shite!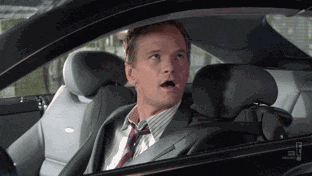 So I wanted to come up with something that all adults and most children could understand and this is what I came up with.
Lets say we have two people standing right in front of each other. One is a customer and the other is a business. Between those two people is a two-way bridge. On this bridge you can see people driving to and from each side. The people on the bridge are bits of information. The information is passing between the customer and the business constantly. Sometimes it can be labelled as advertisements, other times is can be labelled as customer feedback and there are many variations in between.
With all this information passing between the two, it's the business's brains job to decipher all this information from the external environment. The business wants to make sure that the products or services they're offering and how they communicate is suited towards the other person. After all, the business doesn't want to waste it's time offering the wrong things to the wrong people. So, the business uses it's brain, mouth, eyes, ears, hands and quite possibly it's toes to market their offering to others. This to me is all marketing.
What Else Does It Do?
We now know marketing is the process of getting people interested in a business's product or service. This can happen through market research, analysis, and most importantly, a solid understanding of their ideal customer's wants and needs.
Marketing relates to all aspects of a business, including product development, distribution, sales, and advertising. So, it has an effect on both the internal and external processes of business. Good marketers are crucial to have on board in any business. If you run a small business, I'd highly recommend working with someone who is experienced in marketing because it will save you a lot of money and headaches in the long run!
Top Tip For Outsourcing
I'll leave you with these top tips when considering working with a anyone from outside your business:
Have a clear brief with objectives ready prior to meeting.
Pay attention to who's agenda is most important in the conversation.
Define the outcome of the work.
Collaboration is Key – Make sure they plan to schedule regular check-ins with you.
That's all for this week and thanks again for checking out my blog. If you found this helpful give it a share on any of your social media channels, I'd really appreciate it!
If you want to talk further leave a comment below or click here to leave a private message on my contact page.
Cheers,
Curtis
P.S If your looking to learn more about marketing I'd recommend checking out Gary Vee if you haven't already. Super cool guy and information is on point!