How to Kill it on Facebook and Instagram Live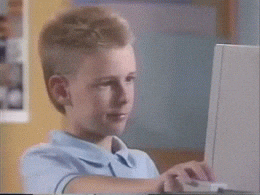 This week I'm breaking down how to kill it on Facebook and Instagram live. Getting straight into the action the first thing you need is a topic to talk about and discuss. Now depending on your industry, there can be a wide range of things you can talk about (I'll go through a few below to give you some ideas).
Even if you're a Blogger/Influencer you can use Facebook and Instagram live to capture your audiences attention and share your story with them. It's a highly effective way to build a following and the best part about going live is Facebook and Instagram's algorithm doesn't mess with your reach. The essence of going live is that it's timely content. It's happening here and now so the social media platforms encourage live video/audio content. They notify most of your followers that you're going live and if they'd like to join in on the fun. This extra FREE exposure is a god send in the current social media landscape, with social advertising becoming more competitive and expensive. So, as a business, blogger or social media Influencer it's important to capitalize on these features while you can.
From Start to Finish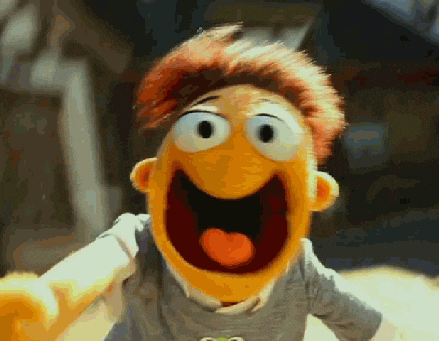 So now you have your topic, what do you do? Before you go live, you have an option to fill in some small details about what your broadcast is about. I'd suggest filling in all the options because the more information you give to a platform the better it can understand what's going on and then your audience will have the chance to decide whether the live broadcast is interesting enough for them to tune in.
So you've done all that and hit the live button, you're now officially live. The first thing to do is to wait. There's no point going straight in and talking about your topic when you have zero viewers. Come up with something to do while you wait and when people start tuning in you can either give them a call out and thank them for tuning in or ask them to share your live broadcast with their friends.
Okay so you have enough people watching to start your broadcast and away you go. You can look at the comments while going live to see peoples questions or responses to your content. This makes it a really engaging way to build a close following because they get an instant response from you which can encourage them to tune into the next one (ahhh, you see how this works now, one brick at a time).
Other than the content you talk about that's essentially it. Facebook recommend you go live for at least 10 minutes and once your live broadcast is done you can share it from your page so people who didn't get to tune in can watch it in their own time.
Entrepreneurs and Businesses
Here are ideas entrepreneurs and businesses can use for Facebook and Instagram Live.
Short Live Content Ideas:
Tip of the day (Entrepreneur): Share a quick tip of the day from your own experience to help viewers kick-start their path to success or to avoid unnecessary failure.
Tip of the day (Business and Entrepreneurs): Share a quick tip relating to your product/service or the industry you're in.
Poll: Have people suggest and vote on a topic they would like you talk about in a future live broadcast.
Sneak peek: Give people a sneak peek of what is to come if you are working on a new project.
Live Q&A: Answer peoples questions and engage with your community.
Longer Live Content Ideas:
A day in the life (Entrepreneur): Take people through meetings, business pitches, and fundraisers etc…
A day in the life (Employee): Get an employee to come on and discuss their day-to-day at your company.
Success stories (Entrepreneur): Inspire people with your favorite success stories and encourage them to share their own (invite them on to the live stream with you and collaborate).
Dos and don'ts (Entrepreneur): Anything from public speaking, marketing, finances, to investing, share your go-to tips and tricks with your audience.
Product review (Entrepreneur): Un-box and share your honest opinion about a new product you received or some software you're trying out in your business.
Event footage (Entrepreneur): Whether you're a speaker or an excited event-goer, take viewers through your experience of events you attend.
Collaboration: Team up with a fellow entrepreneur to discuss strategies and topics important to you both.
Bloggers
Here are a few live content ideas bloggers can use for Facebook and Instagram Live.
Short Live Content Ideas:
Q&A: Go Live so all your followers can ask you their questions that they are not able to ask during a produced video or blog post.
Behind the scenes: If you're about to be featured on a video or an online show/magazine. Do a quick live video to show how you prepare for these situations.
Event: Give the viewers a preview of a unique event that you're attending.
Polls: Ask people what the next topic of your blog should be to create discussion.
Longer Live Content Ideas:
Tutorials: Give people an in-depth lesson on a skill that you have. Let them ask questions as you go along.
Collaboration: Have another blogger over and go live together to give viewers insight into what it's like to hang out with you.
Reviews: Give a review of a new product and answer questions.
Trending topics: Take note of trending topics that can spark solid discussion with fans and host a discussion on Facebook Live. Offer people a chance to voice their opinions on the topic.
Professional Athletes and Fitness Influencers
Here are a few live content ideas athletes and fitness enthusiasts can use for Facebook and Instagram Live.
Short Live Content Ideas:
On the go: Interact with people while you're on your way to a training session. You could do a Q&A, play a game, giving shout-outs, and reading comments with your audience.
Behind the scenes (Athlete): Take people with you to show the professional side of being an athlete, outside of practices and competitions. Give them a preview by going live when you're doing a promo, press conference, contract signing, or awards show.
Longer Live Content Ideas:
Training day: Go live from your training or during your workout routine, whether it's by yourself or with your team. You could make it interactive by playing games or doing Q&As with your team and your audience.
Friends: Take people with you when you're spending time with your friends. This will help show your personality to your audience.
Outside sports and fitness: Show people a side that they never knew about you. Showcase a hidden talent,hobby or show off your quirky personality.
Collaboration: Give your opinion on current news in sports and ask people their opinion. You could also bring other athletes/ fitness influencers into the live stream.
To Wrap Up Going Live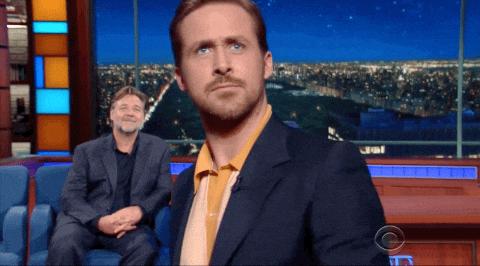 Those are just a few ideas I've seen around online that I thought could really help people kill it with Facebook and Instagram live. The main takeaway I'd like to leave you with is to be authentic. Be your weird-ass self. You can't fake a persona and people don't want to see that. People like real people who talk about real things that matter to them. Stuff that they're passionate about. It doesn't matter if you're not well rehearsed. It doesn't matter if you mess up your words or that you have a double chin for 60% of the live stream. None of that matters if you're trying to help people through their day by providing some education or entertainment. I hope you feel confident to go live and kill it on Facebook and Instagram live!
If you want to chat more about going live leave me a message here or send me a message on Instagram.
Thanks for reading and until next week.
Adios Amigos,
Curtis Harley 🙂